Recurrency Website Assets Design
Design

Website Assets, Digital Designs

Client

Sam Oshay

Tools

Illustrator

Tags
Challenge
Create better and brand consistent graphics that are visually appealing
for the app's landing page.
Recurrency is a YCombinator S20 company that offers an artificial intelligence tool that helps wholesale distributors and B2B retailers automate and optimize their pricing and sales processes. The task here was to create better and visually appealing graphics for the app's landing page that brings to the fore the company's offerings.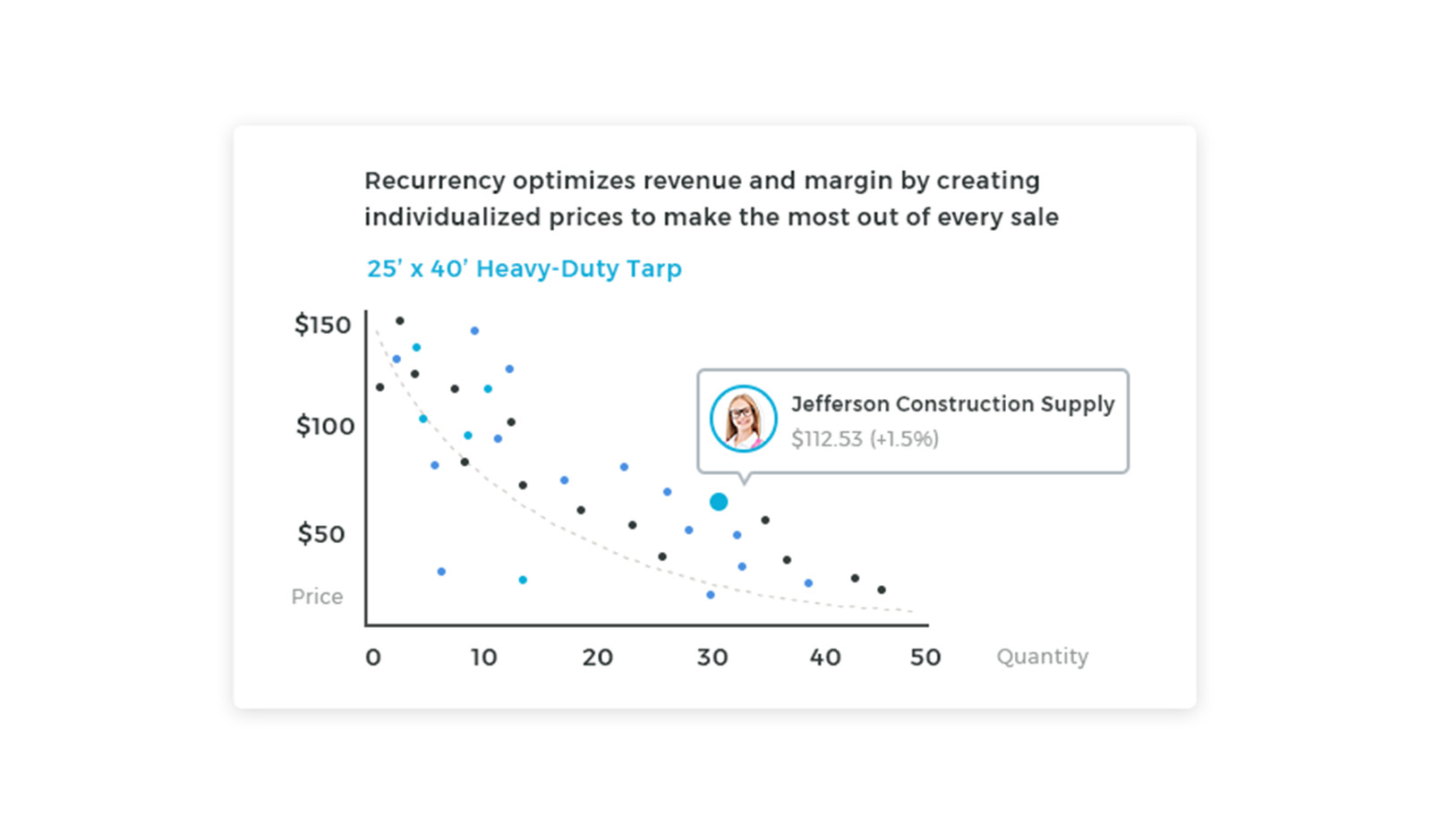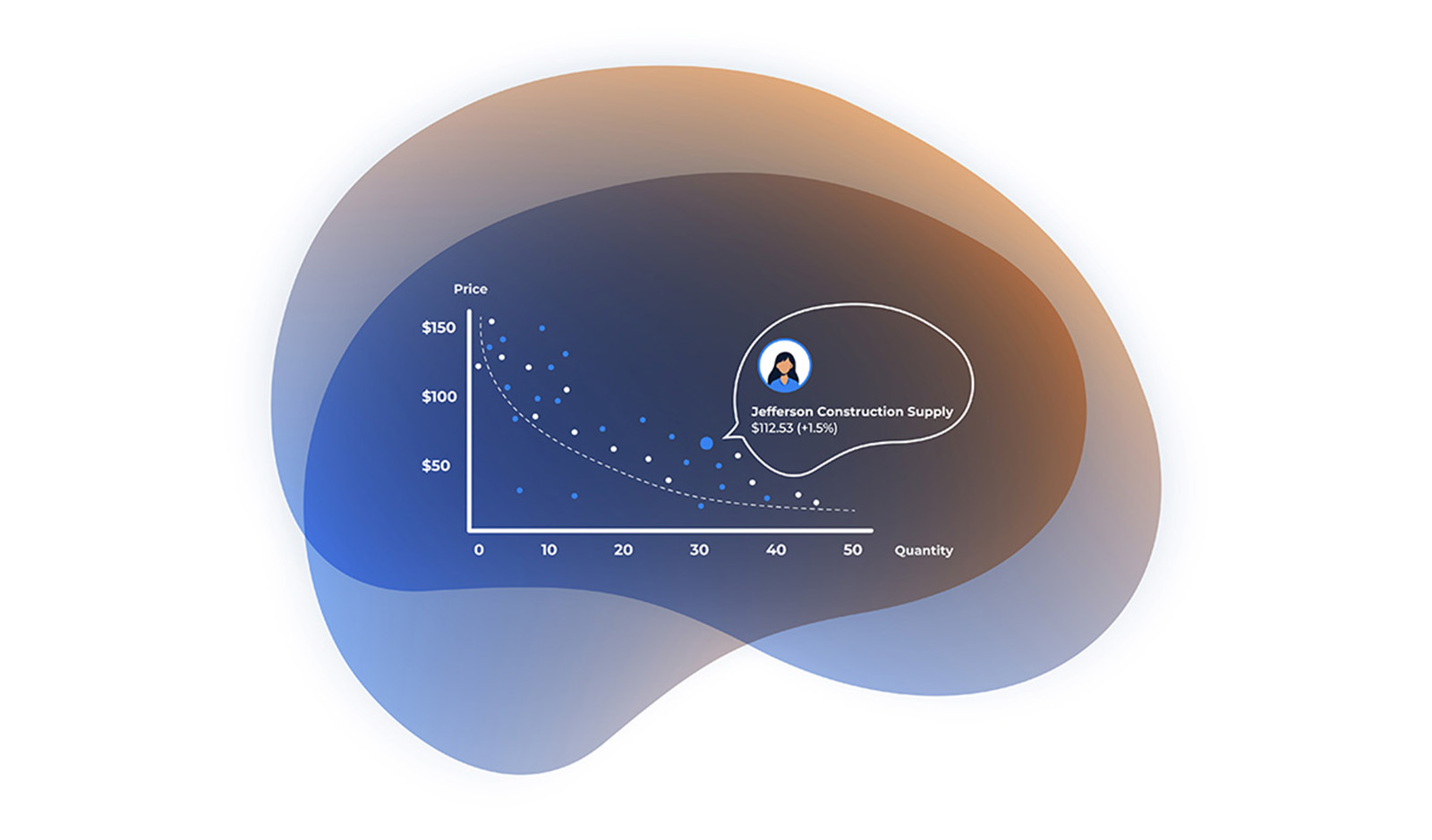 Art Direction
Project direction & approach.
Being an artificial intelligence (AI) tool, an easy way to depict this visually is through the use of a brain diagram. This is seen in the isometric main header graphic as the floating engine that's powering all the processes. As well as in the products graphics as the background shape itself.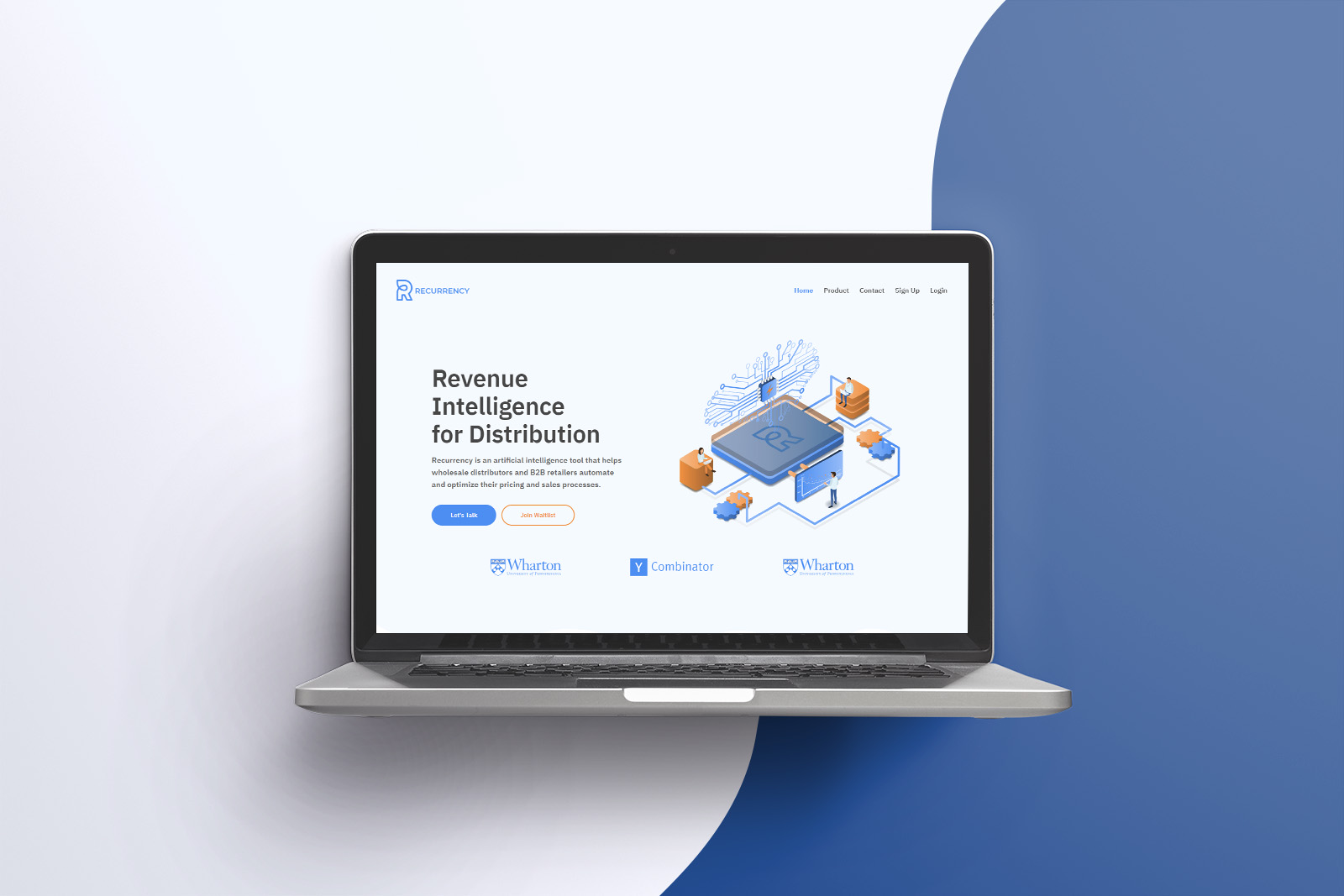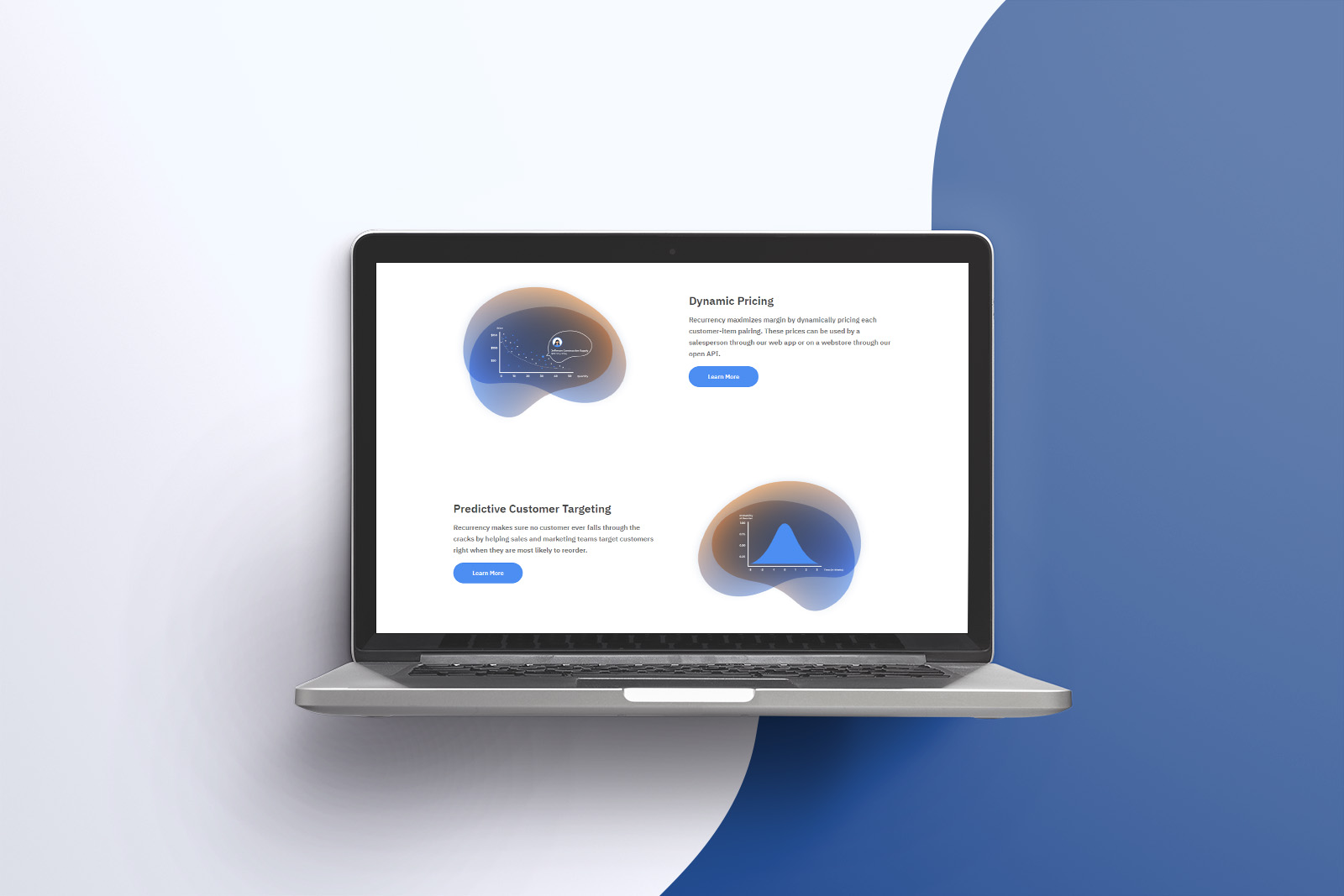 concept
Design concept
and direction.
The main concept is an AI brain with a chip in the heart of the AI brain. The chip fingers are what form the brain itself. Also, on the chip is incorporated in its heart a thunderbolt to communicate the acceleration that customers will experience in their pricing and sales processes when using Recurrency.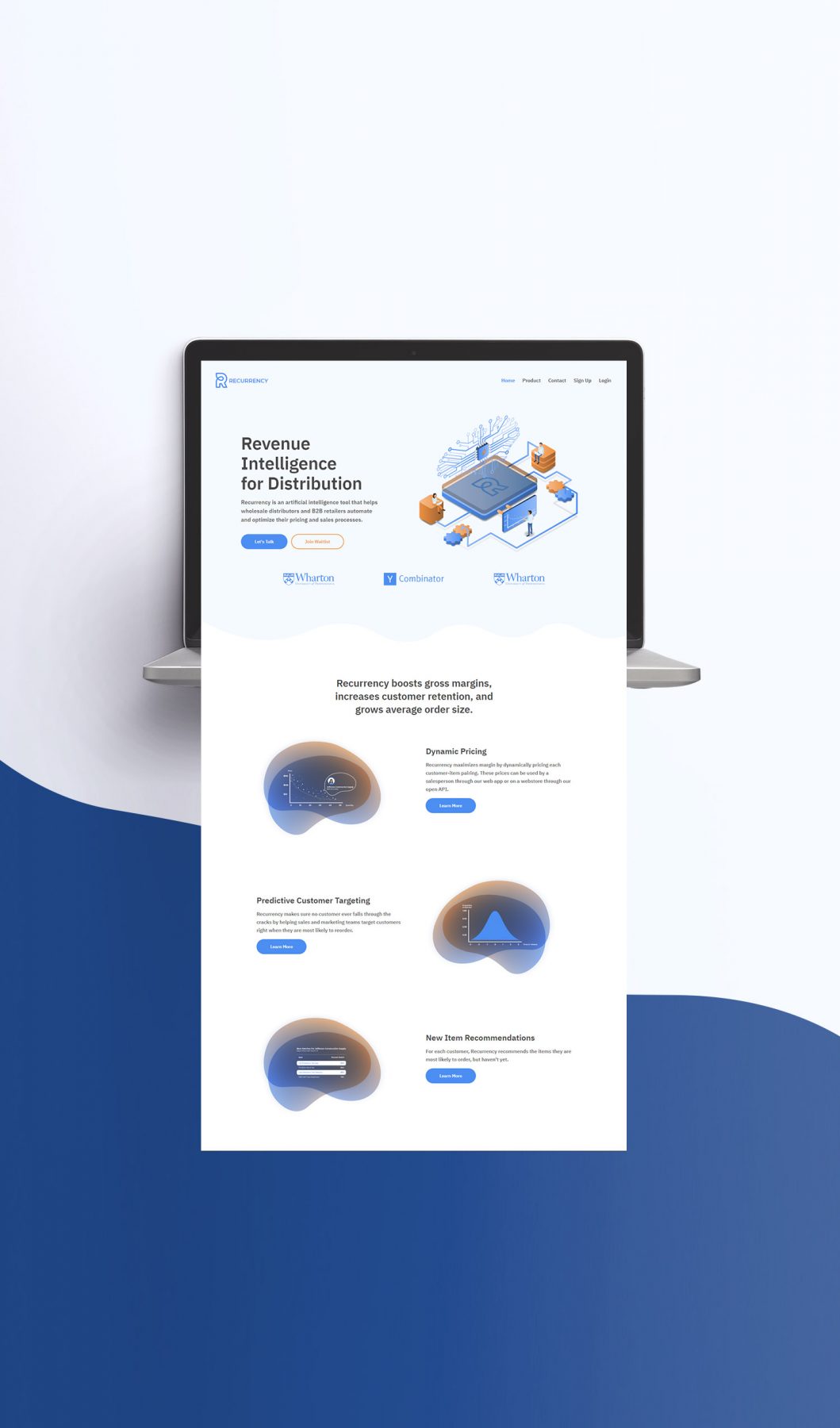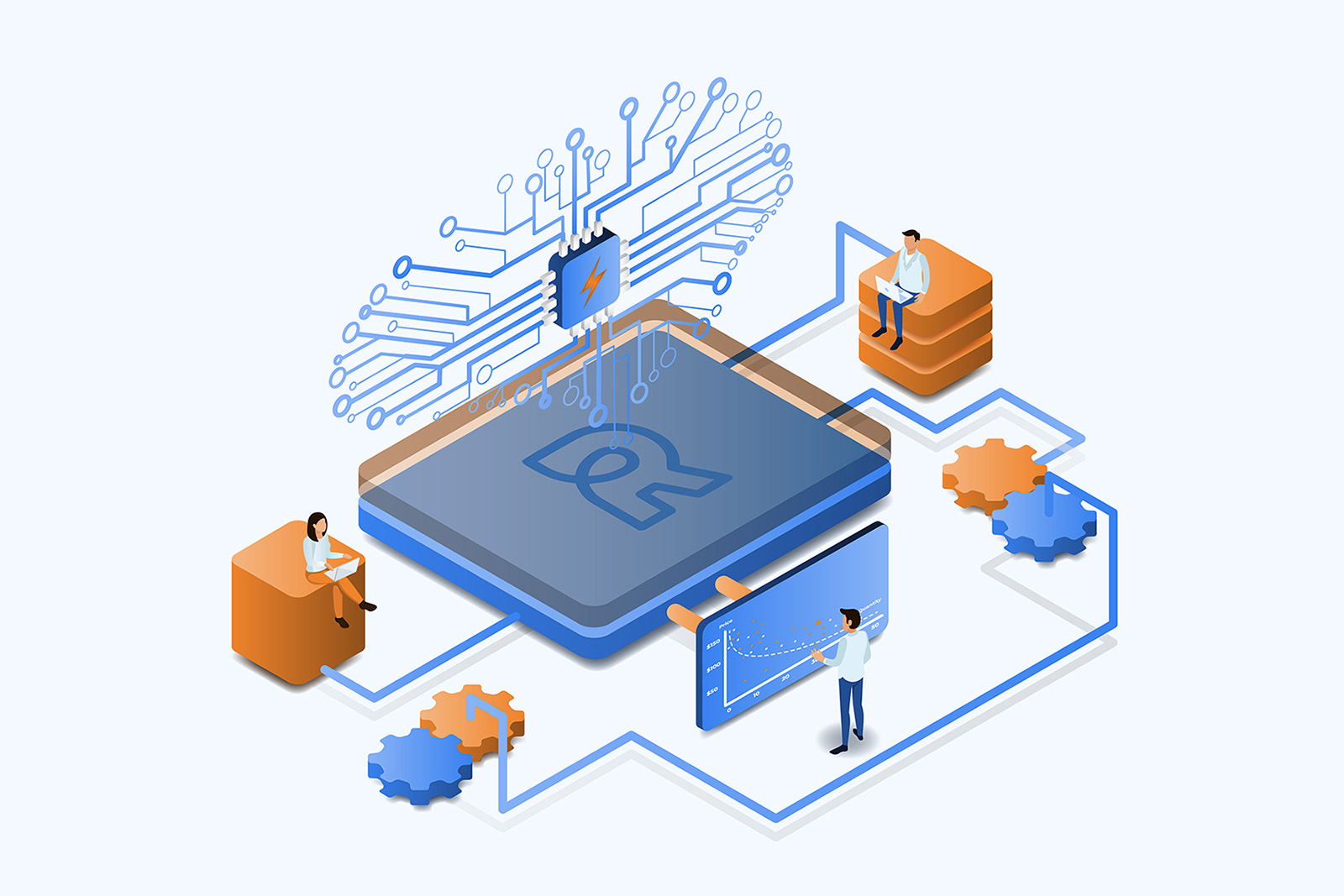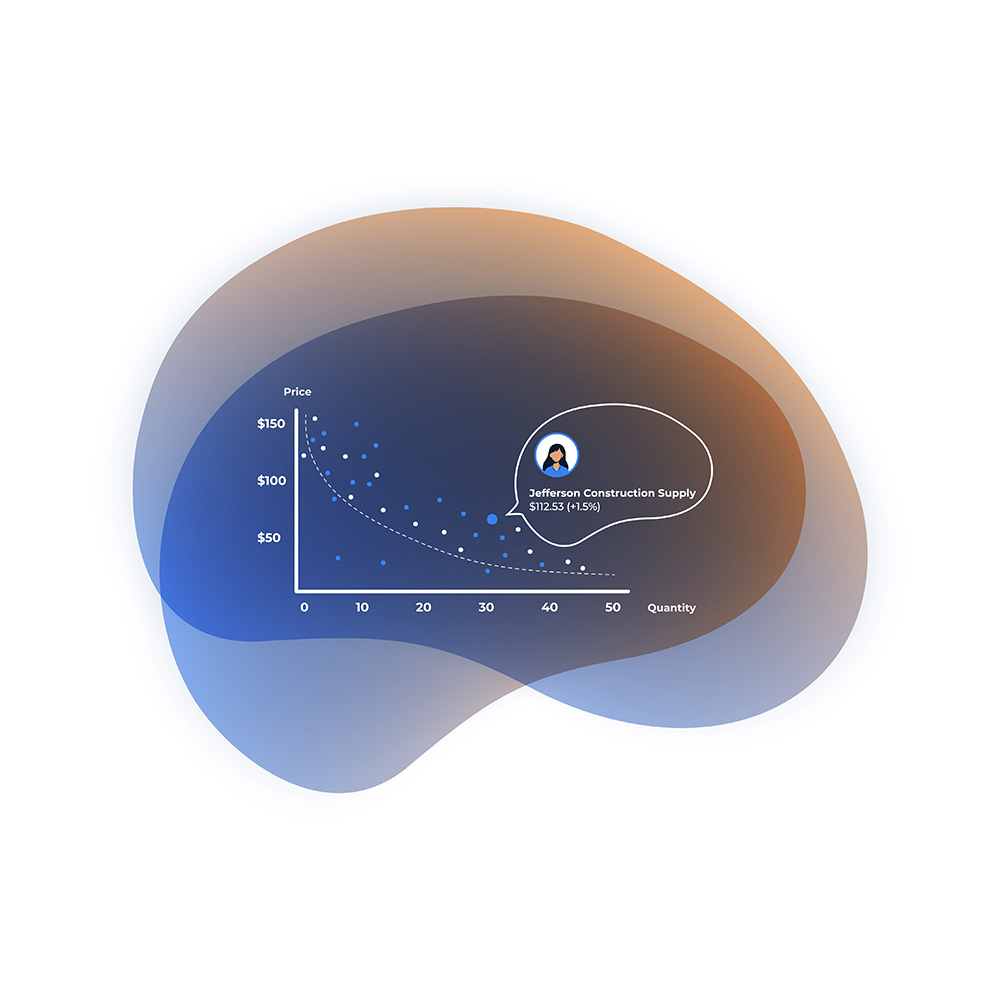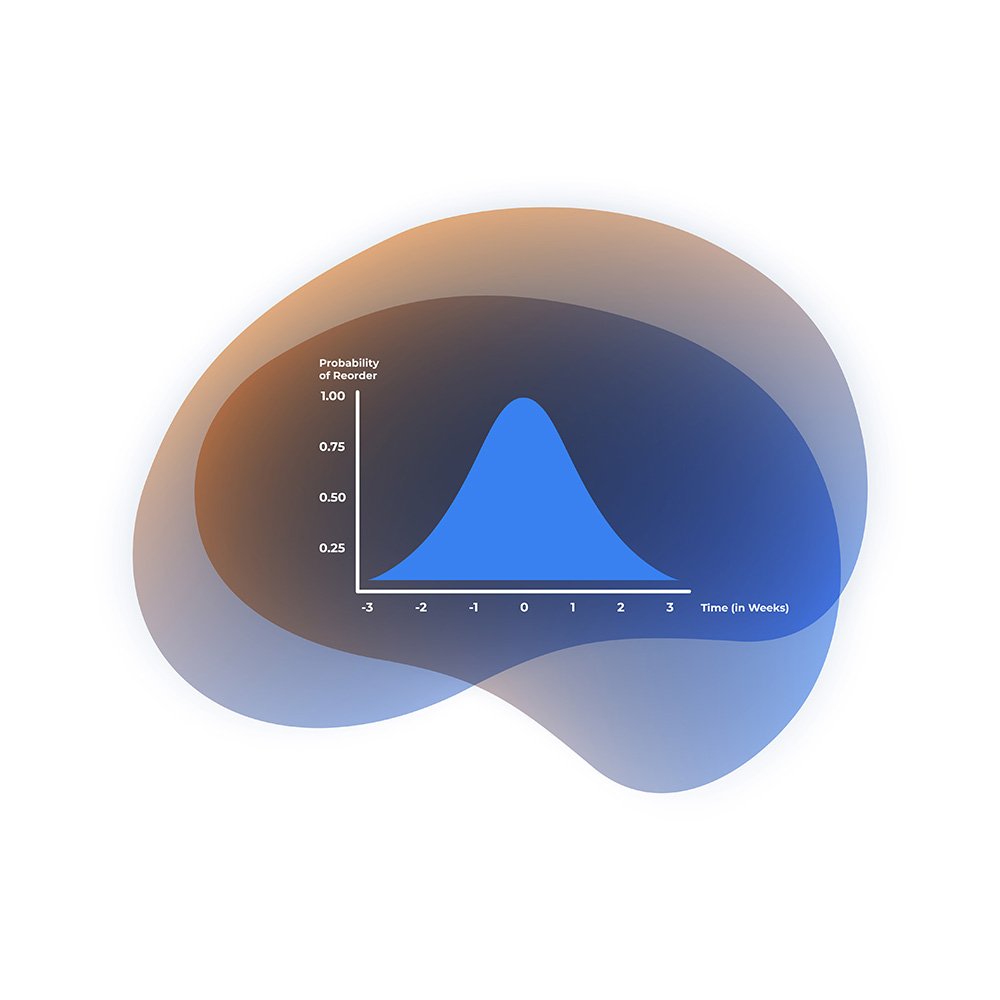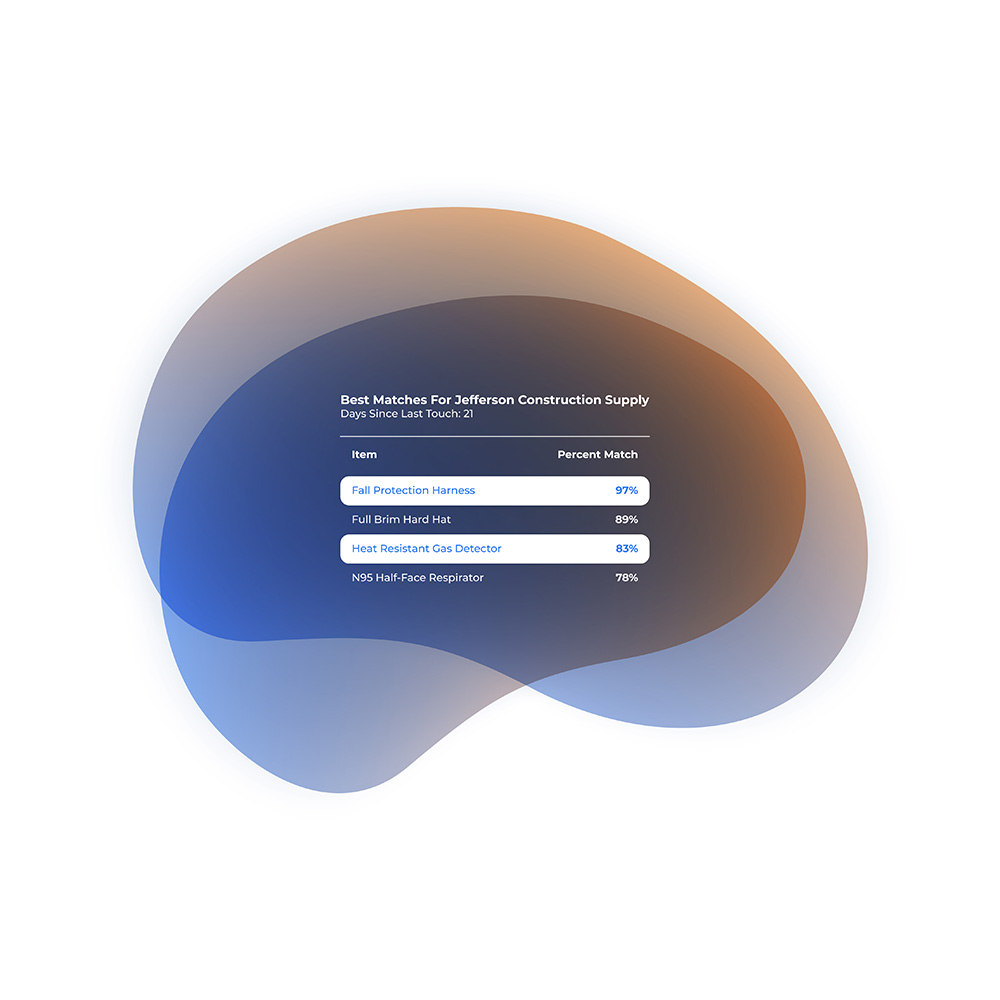 Website Assets
Creative and visually
appealing graphics.
The client loved the design direction and the end results so much that he dropped this review – "Daniel did a great job. He was super receptive to feedback, asked a lot of great questions that showed he really cared, and designed beautiful and informative graphics. In addition, he was blazingly fast: a full website in only a few days."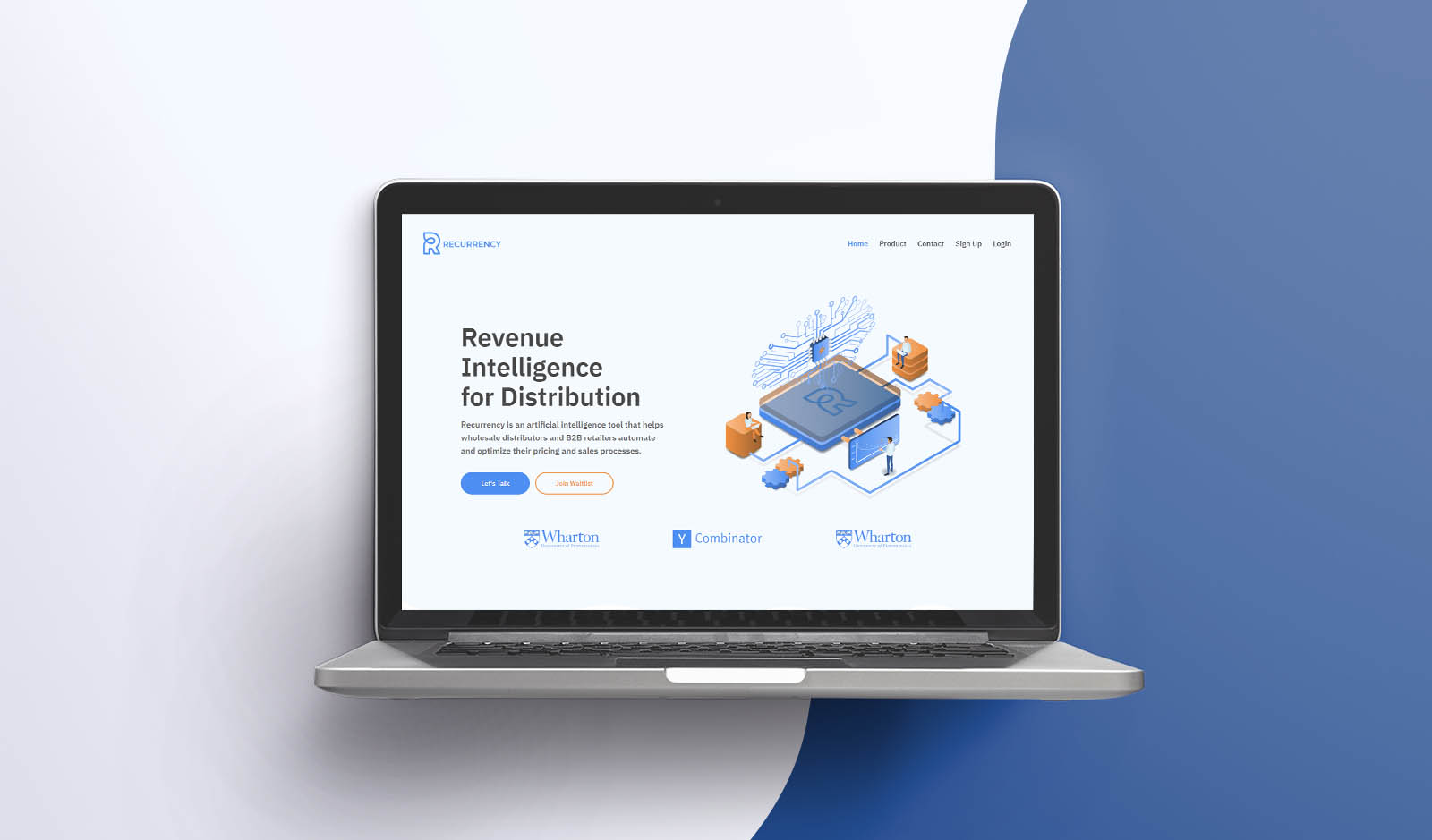 Credits
Meet the
contributing designer(s).
Statistics
Overall customer
satisfaction rate.
Brand Strategy, Art Direction & Identity
UI/UX, Print & Digital Design
SEO: On-Page, Technical SEO, Keyword Research
Let's work together
Send me an email, to discuss a new project.
My goal is the success of your project, and thus I bring my "A-game" of empathy, creativity, passion and devotion to the table for your project or team.