WKC Education Ad Design
Design

Ad Design, Digital Designs

Client

Wiz Kid Learning

Tools

Photoshop
Challenge
Create a google-compliant ad in 22 dimensions for the company's Roblox Game Design Camps.
Wiz Kid Learning is an online learning platform that offers engaging instructor-led live private and group classes in fields like coding, game design, animation, digital art, etc… to children between the ages of 4 and 18. The goal for this particular ad was to create a google-compliant ad in 22 different dimensions to promote the company's Roblox Game Design Camps for children ages 7-14.
Project Designs
All designs
and elements.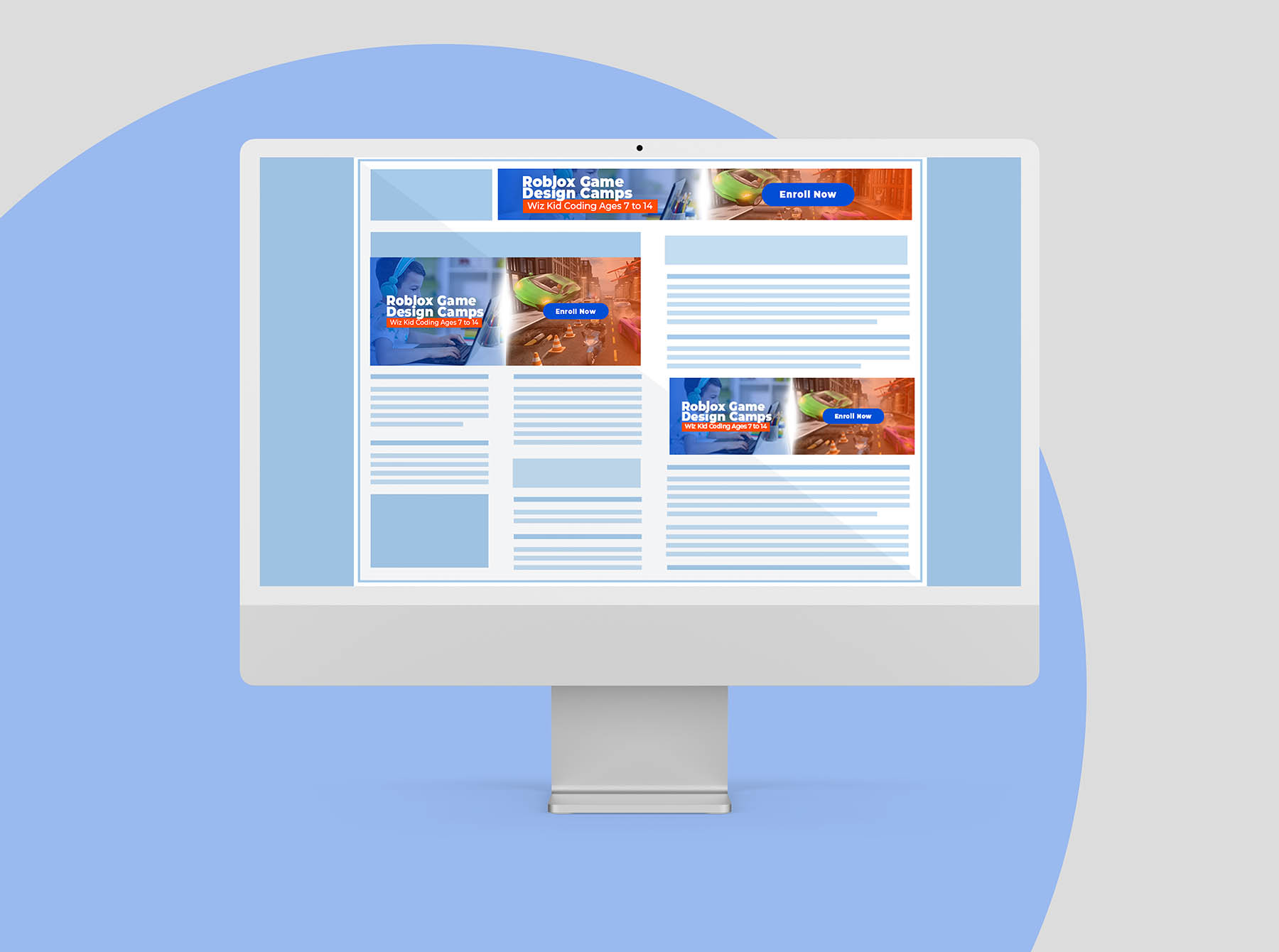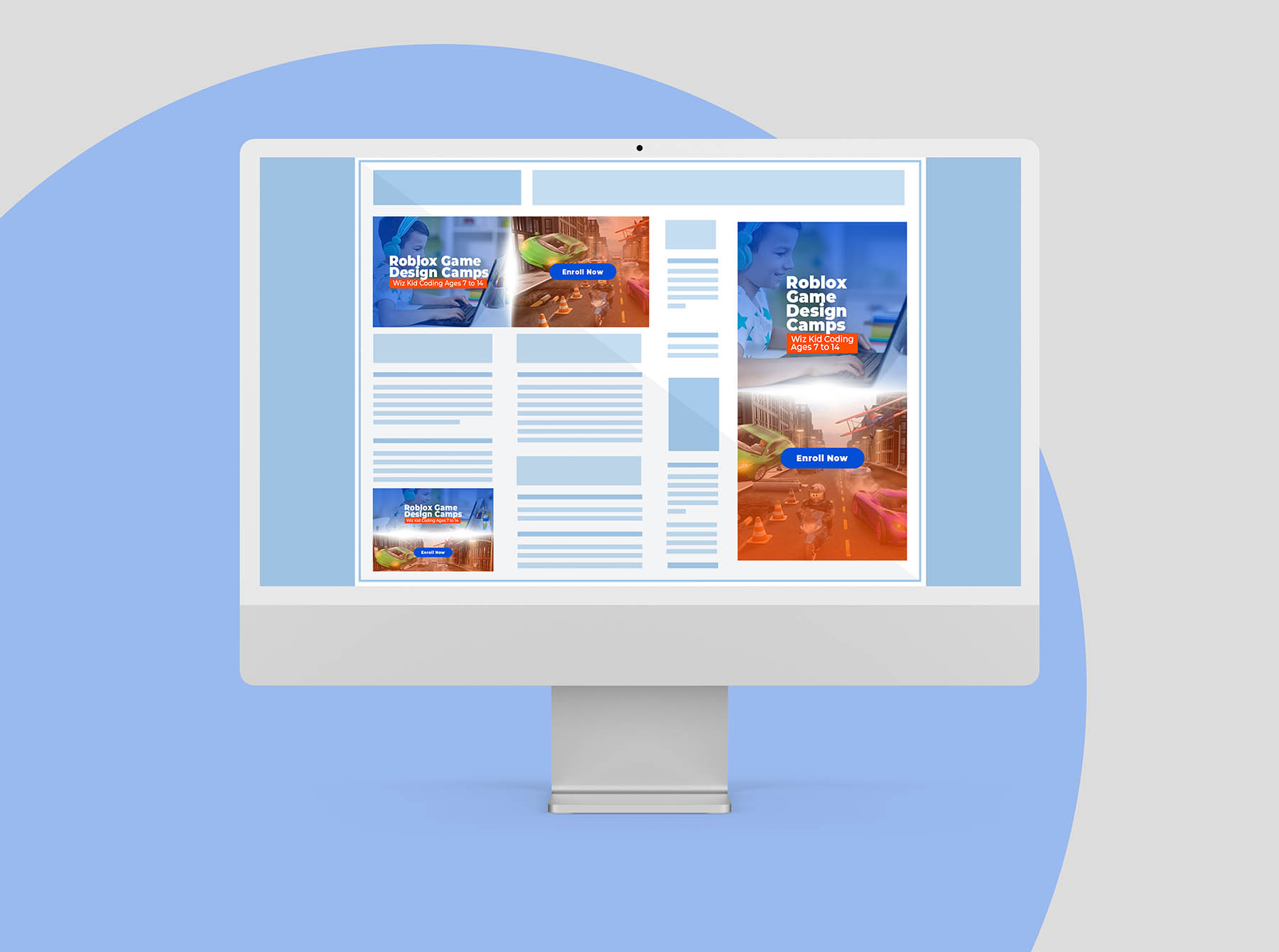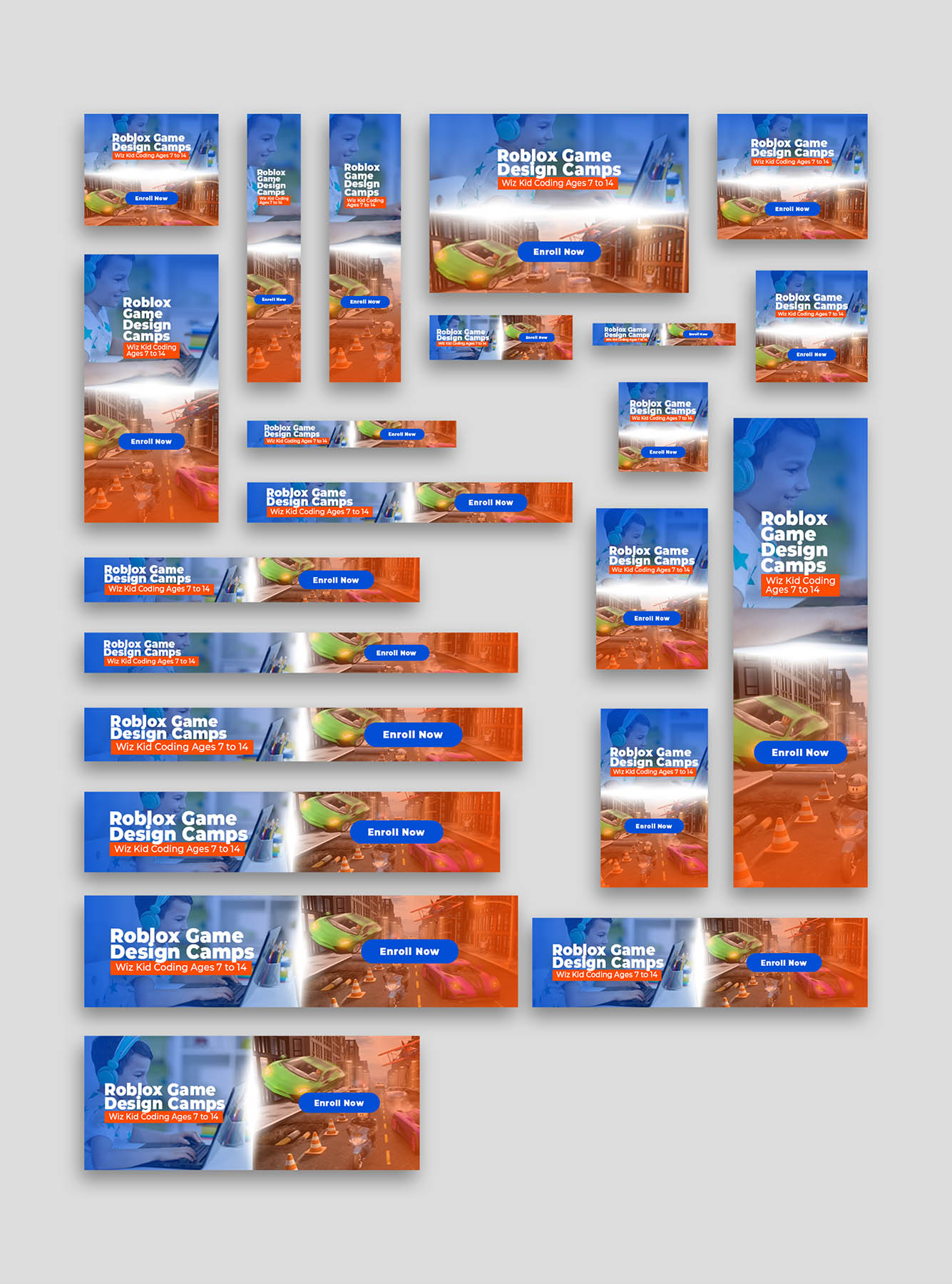 Ad Design
A sparkling-fusion design that speaks to the one with the purchasing power.
The team at Wiz Kid Learning loved the outlook of the design in all of its 22 dimensions, and how it connects with the people holding the purchasing power for the target audience.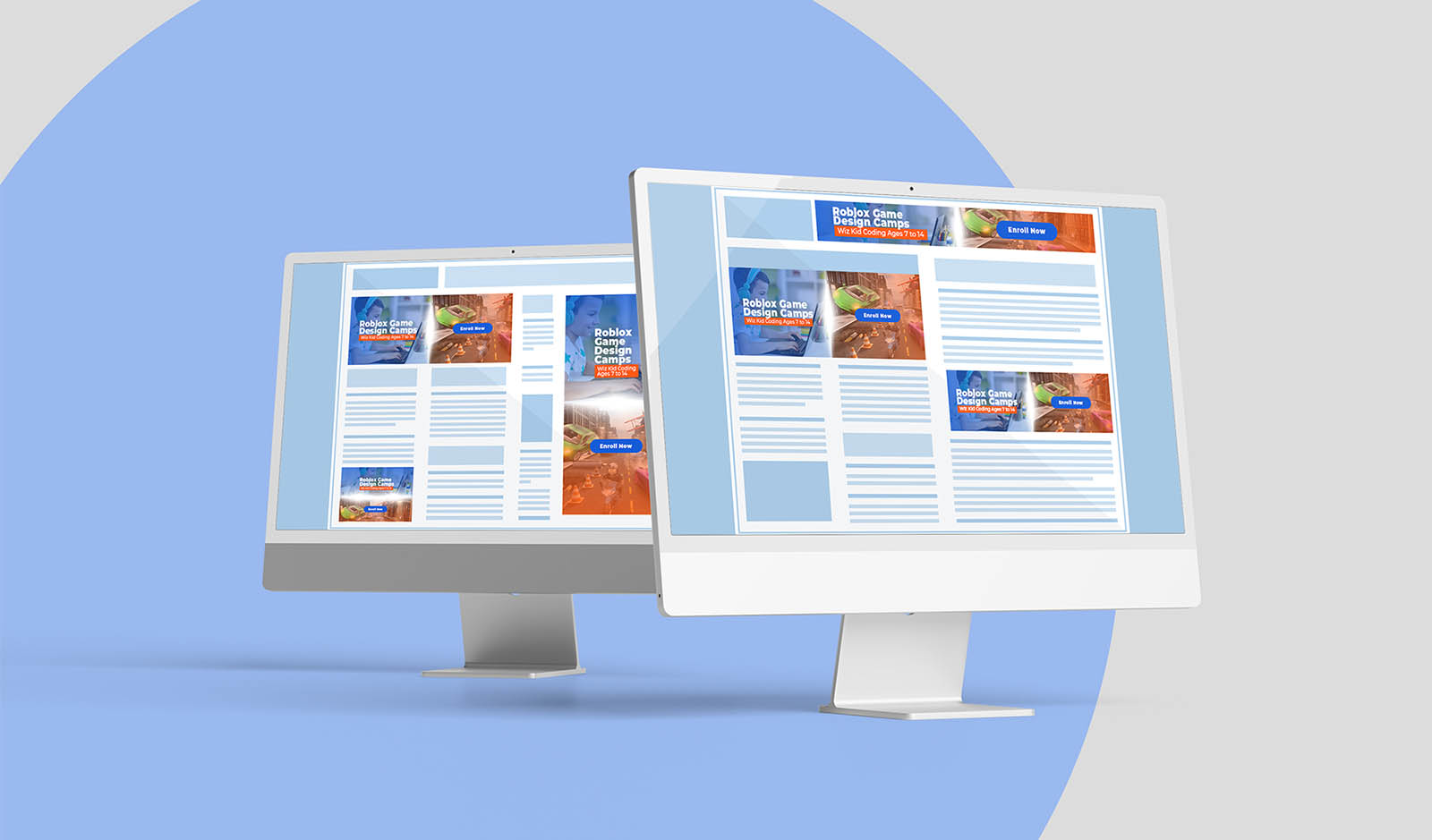 Credits
Meet the
contributing designer(s).
Statistics
Overall customer
satisfaction rate.
Brand Strategy, Art Direction & Identity
Print and Digital Asset Design
Let's work together
Send me an email, to discuss a new project.
My goal is the success of your project, and thus I bring my "A-game" of empathy, creativity, passion and devotion to the table for your project or team.